Much to the delight of Kevin Sumlin's bank account, it's the day of financial reckoning for Texas A&M.
On Nov. 26 of last year, A&M announced that it had fired Sumlin after six seasons as its head football coach.  Per the provisions in Sumlin's contract, he was owed the entire amount he was due to be paid if he had coached the 2018 and 2019 seasons — $10.4 million — as the buyout from his deal.
As it's 60 days removed from his firing, it brings us to the reminder that…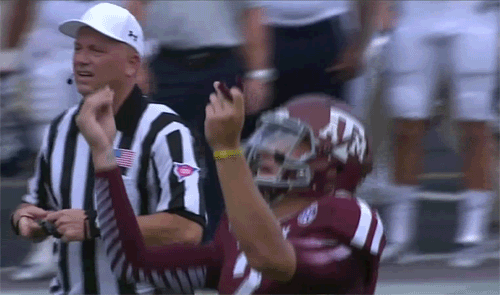 Aside from the, ya know, eight-figure payout, the best part of Sumlin's A&M contract — the one no one wanted to claim responsibility for — is that there was no offset language contained in the deal.  That means that, despite signing a five-year contract to become the head coach at Arizona that will pay him $2 million in 2018, the amount of Sumlin's buyout will not change.
All told, Sumlin's deal with UA will total $14.5 million over its five years — $2 million each of the first two, $3.5 million the last three.  Those annual salaries don't include any performance bonuses he can earn with the Wildcats — or the $10 million-plus he's set to receive today for getting fired by the Aggies.