In a bizarre — and wholly disturbing — development, one Michigan football player appears to have threatened violence against his head coach.
A series of tweets from Elysee Mbem-Bosse Monday night indicated that he was having some type of unspecified family crisis and "was suspended for going to take care of my family." One of the tweets tagged @CoachJim4UM, the Twitter account of U-M head football coach Jim Harbaugh; another tweet stated that "Michigan is open carry. Let's not forget."
"Let's not have a murder case On your hands," the Wolverines linebacker ominously wrote.
While Mbem-Bosse subsequently deleted all of the tweets — and made his account private — one Reddit user saved the aforementioned tweets for posterity's sake.  One word of warning before scrolling any further: there are some decidedly NSFW words included in the tweets.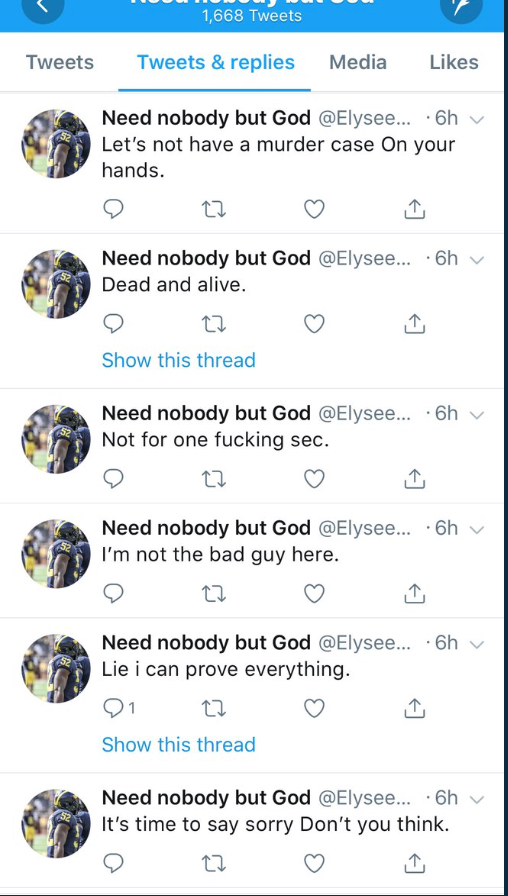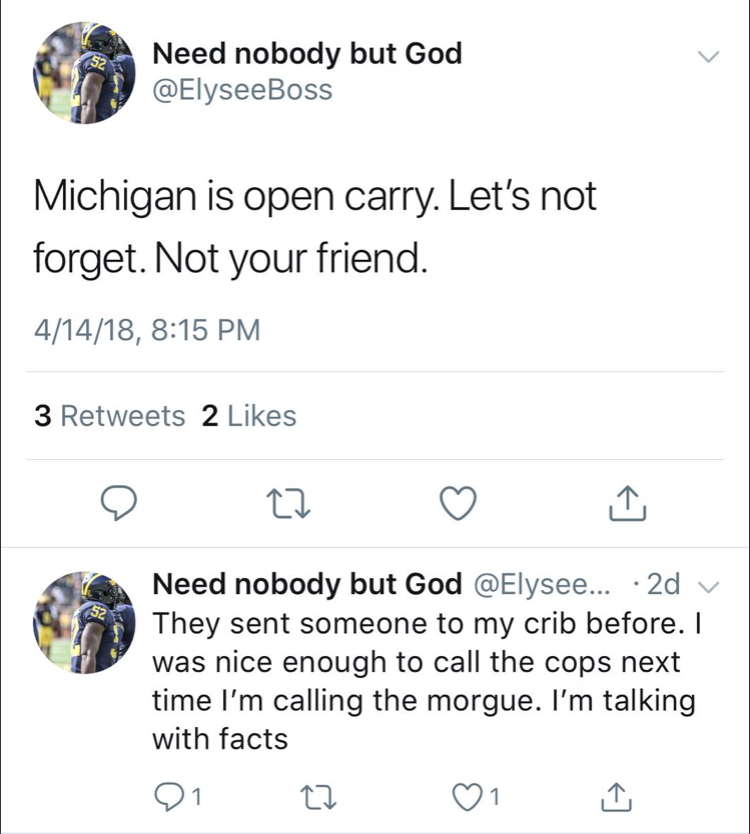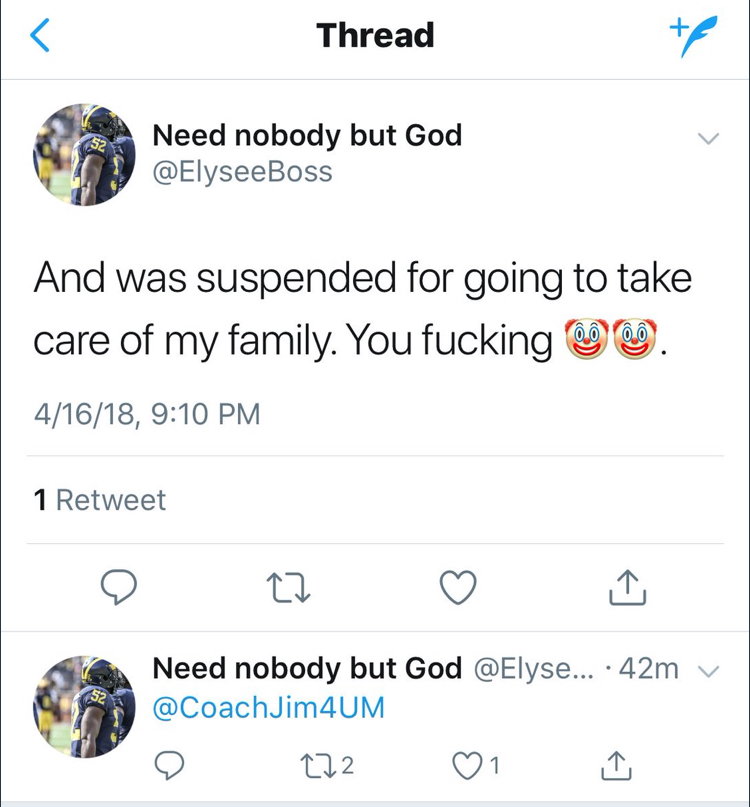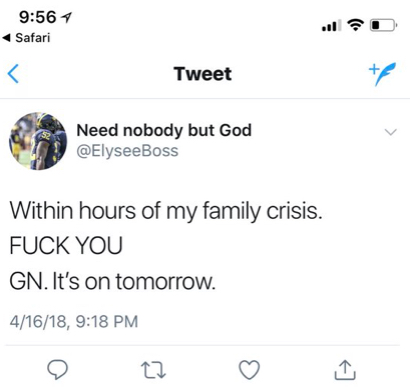 U-M has thus far declined to comment publicly on the disturbing situation.  It should be noted, though, that Mbem-Bosse is no longer listed on the football program's online roster.
Mbem-Bosse, a three-star 2016 signee, played in 12 games the past two seasons, including five in 2017.