There's been yet another significant development on the Las Vegas Bowl front.
Thursday afternoon, Sin City's only postseason game announced that Mitsubishi Motors will serve as the bowl's title sponsor for the next two years.  Not surprisingly, the game will be referred to as the Mitsubishi Motors Las Vegas Bowl.
Since it first debuted in 1992 as the Las Vegas Bowl, the game has been known at various points as the EA Sports Bowl (1999), the Sega Sports Bowl (2001-02), the Pioneer PureVision Las Vegas Bowl (2004-06), the Pioneer Las Vegas Bowl (2007-08), the Maaco Bowl Las Vegas (2009-12), the Royal Purple Las Vegas Bowl (2013-15) and the Las Vegas Bowl presented by GEICO.  From 1992-98, as well as in 2003 and 2017, it was sponsor-less and thus known simply as the Las Vegas Bowl.
This will mark Mitsubishi's first-ever sponsorship of a college football bowl game.
"This new partnership brings together two exciting and world-renowned brands in Mitsubishi Motors and Las Vegas," said Mitsubishi Motors Las Vegas Bowl Executive Director John Saccenti in a statement. "We are proud of how our event has grown so much along with our great city the last quarter-century and with the addition of a world-class title sponsor the future looks even brighter."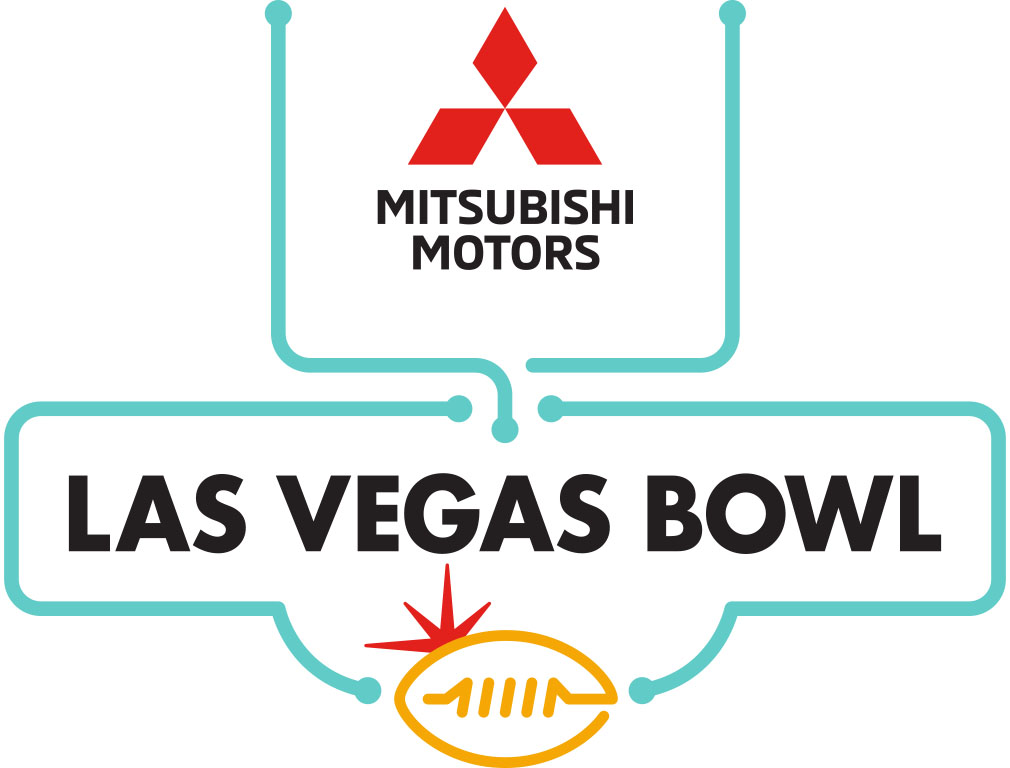 While the 2018 game, scheduled for Dec. 15, and the one in 2019 will again pit a Pac-12 school against one from the Mountain West Conference, it was reported last month that the 2020 game will feature a Pac-12-SEC matchup.
Last season, Boise State dropped Oregon 38-28 in the 26th annual Las Vegas Bowl.  It marked the Broncos' fourth win in the postseason game — they won three straight from 2010-12 — leaving them third in Las Vegas Bowl appearances behind only BYU (six) and Utah (five).