Well, this is certainly a new one.
According to mlive.com, Tyriq Thompson was arrested very late on the night of Sept. 1 for misdemeanor Disorderly Conduct, Unlawful Noise.  The off-field issue cropped up roughly a day after Thompson and his MSU teammates had opened the 2018 season with a win over Utah State in East Lansing.
Thompson was hosting a party at his residence that had, by the responding officer's (RO) estimation, 200-300 people in attendance both inside and out.  The police report detailed exactly what led to the linebacker being arrested — and it includes the phrase "lack-luster attempts at requesting his guests to leave."
In the police report (view it in its entirety by clicking HERE), Thompson's name is redacted, the website reports, because he has pleaded not guilty.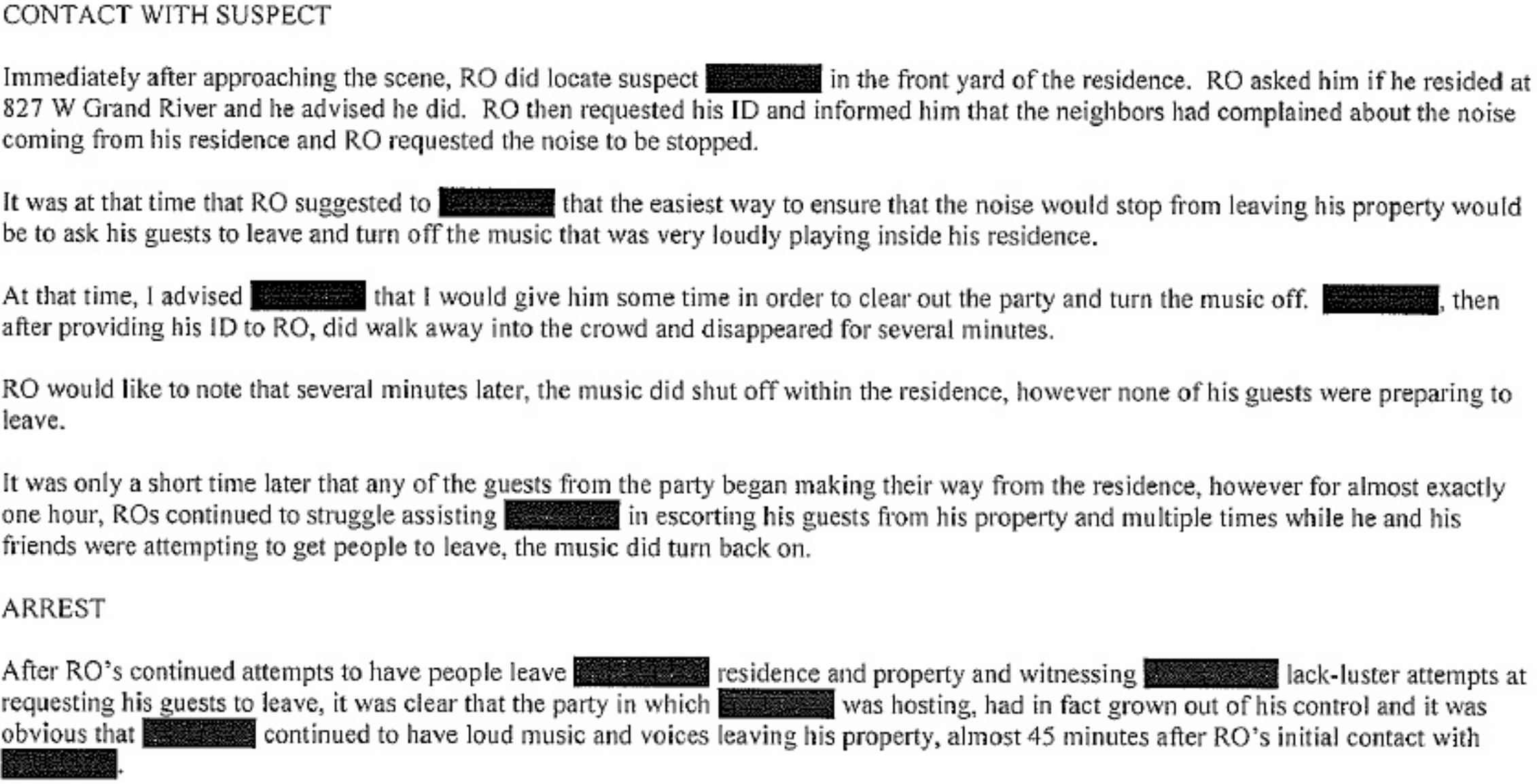 In the season opener, Thompson, who had appeared in 23 contests the past two seasons, started his first career game.  In the Week 2 loss to Arizona State, the redshirt junior didn't travel with the team to Tempe because "he got into a situation and I felt it was warranted that we leave him at home," head coach Mark Dantonio stated.
It's expected that, coming off MSU's bye weekend in Week 3, Thompson will play in the Big Ten opener against Indiana in Week 4.