USC has gone from Rose Bowl champions to Pac-12 champions to missing a bowl game in Clay Helton's three full seasons as head coach, but that slide will not cost him his job.
Trojans AD Lynn Swann announced Sunday that Helton will return as the program's head coach in 2019. Swann's full statement is posted below.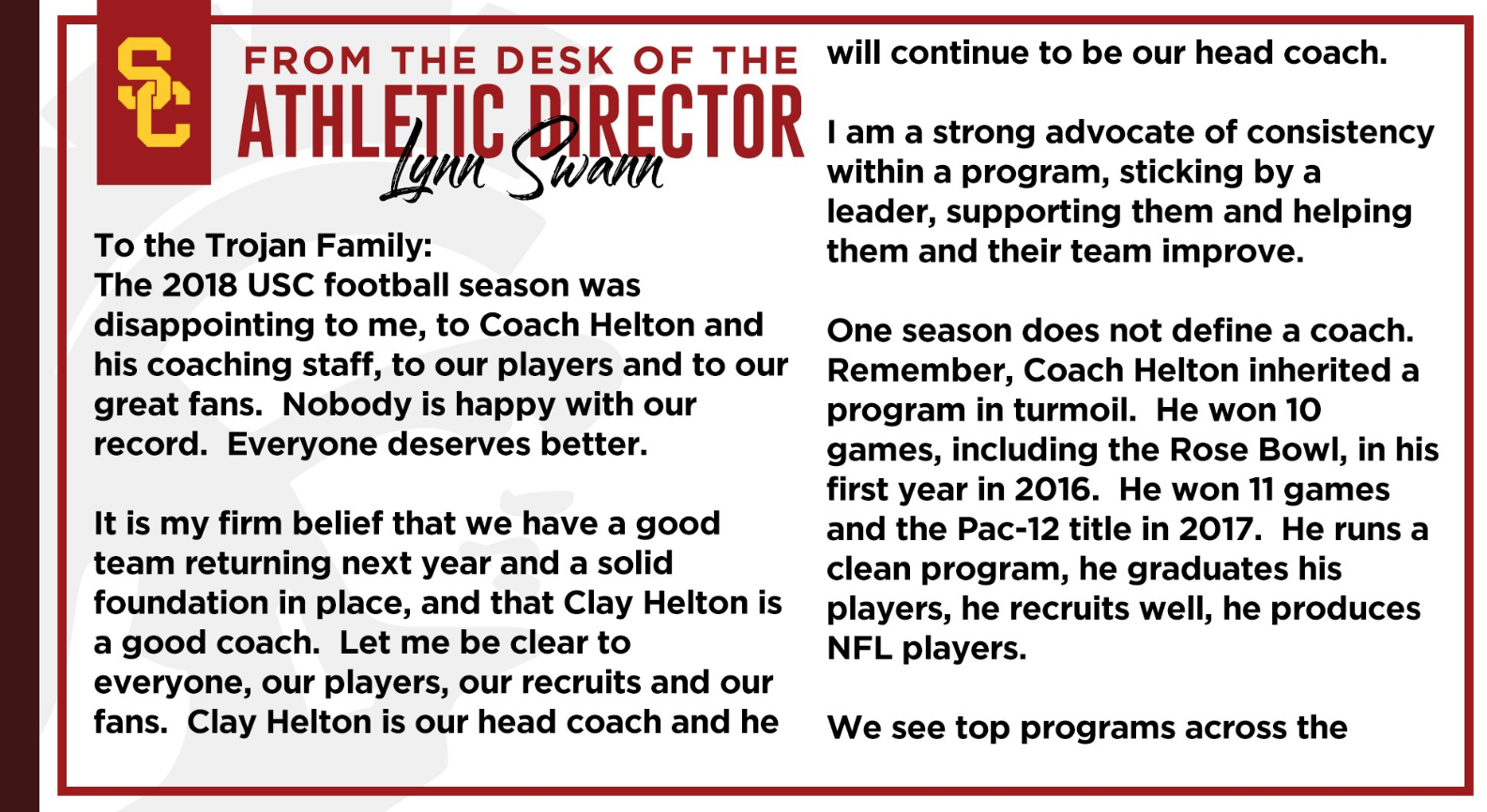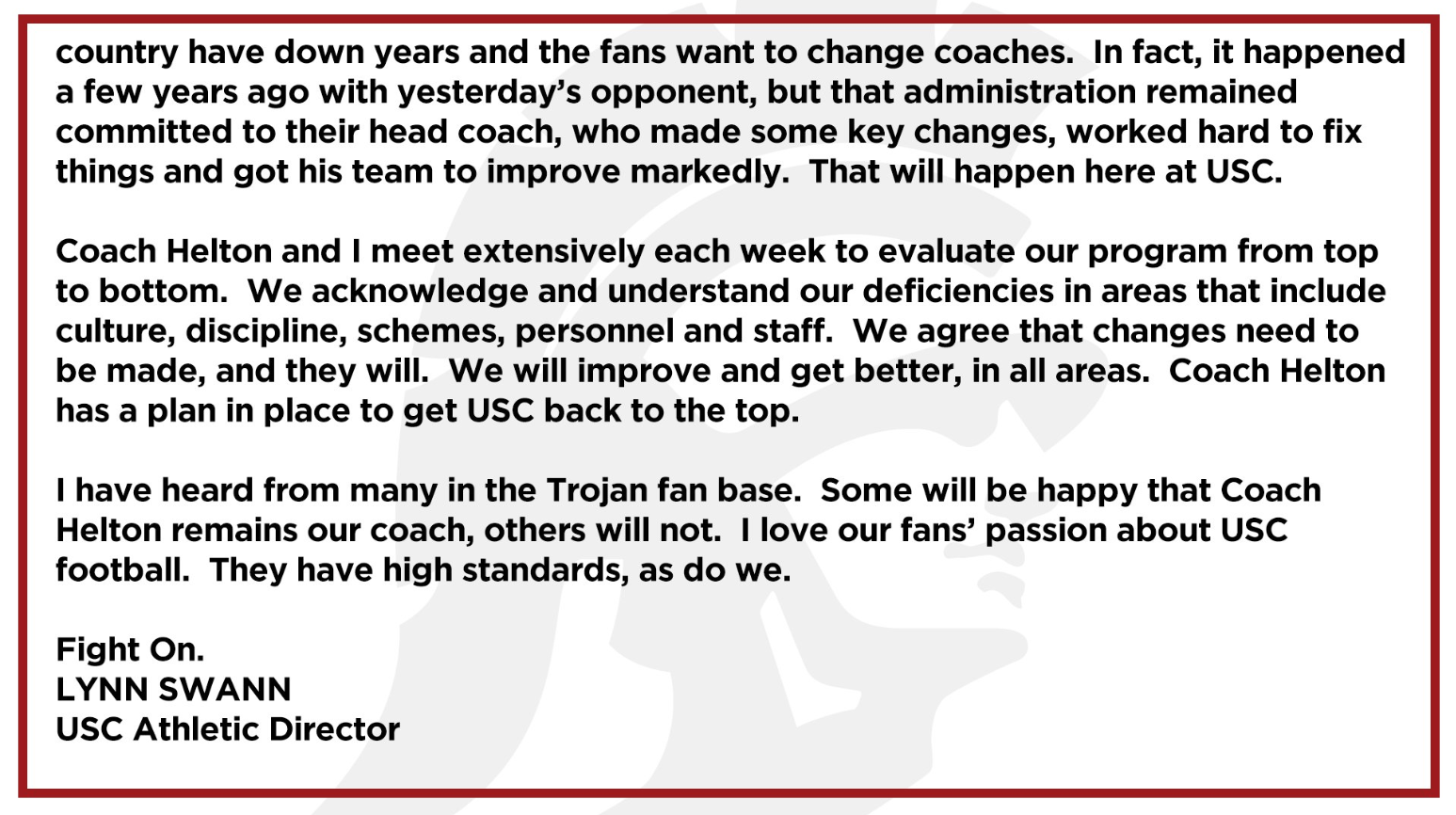 USC completed its 2018 campaign with a 24-17 loss to No. 3 Notre Dame on Saturday night. While the Trojans were competitive against the Playoff-bound Irish, multiple trend lines within the game indicated the fan base's vote to remove Helton. First, USC surrendered 24 unanswered points to Notre Dame in turning a 10-0 deficit into a 24-10 lead, one of many extended runs Helton's team surrendered on the scene.
But beyond that, USC drew less than 60,000 fans to the Coliseum, the smallest crowd to see Notre Dame since 2001, the year that USC fired Paul Hackett and hired Pete Carroll. Furthermore, reports on the scene said Trojans fans booed Helton each time he was shown on the jumbotron.
Still, Helton has been a good solider for the USC program, first serving as the team's quarterbacks coach in 2010 and rising the ranks from there, surviving through multiple coaching staffs to eventually lead his own.
We now know Helton will last at least 10 full seasons at USC, as the program confirmed he'll be back for a fourth full season as head coach in 2019.