And, yep, thanks to how college football (asininely) works its statistics, that is not a typo in the headline.
Michigan State came into its opener Friday night as a 24-point favorite over visiting Tulsa. While the Spartans didn't cover, they did exit with an easy 28-7 win that featured just one offensive touchdown for an offensively-challenged attack a year ago.
The MSU defense, meanwhile, contributed a fumble for a touchdown and a safety.  Oh, and they also allowed -73 yards rushing.
Yes, minus-73 on the ground.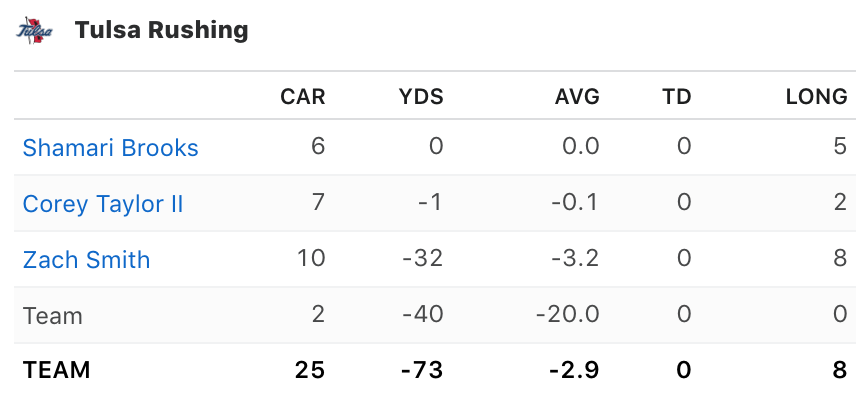 In fairness, Golden Hurricane quarterback Zach Smith was sacked six times, which counts against the team's rushing yardage.  But, still, 73 yards to the negative on the ground?
The yardage was the fewest the Spartans have ever allowed in a game, breaking the record of minus-63 they gave up against Pitt way back in 1950.  And, for those curious, the FBS single-game record is minus-109 (on 33 carries) Toledo held Northern Illinois to in November of 1967.
But, about that *ahem* revamped MSU offense that scored just one touchdown and barely breached the 300-yard mark in total offense…