Every bellowing fan's dreams has come true. An official has been suspended.
Though not for missing calls.
The Mountain West on Monday announced that official Jim Adams has been suspended for his next two CFO West assignments for what the conference deemed "inappropriate conduct toward game management personnel" during the Nevada-Air Force game on Saturday.
The Mountain West said Adams's conduct was in violation of Rule 4 of the MW handbook. Per the handbook, this is what constitutions a violation of Rule 4: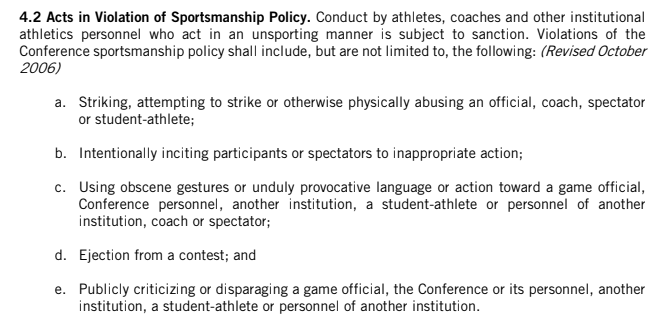 According to Chris Murray of Nevada Sports Net, Murray pushed a ball person.
Adams will be back in action for the weekend of Oct. 20.